Hendre
| Name | Hendre |
| --- | --- |
| Previous Names | Hendri |
| Address | St. George's Ave and Glenalua Road |
| Exists today | Yes |
| On 1888 map | Yes |
Last Modified: 26 Mar 2022 | author
---
---
Plans to extend the existing single storey house with the addition of accommodation at first floor level, 1906.
Plans were drawn up in 1906 by the architect Richard Francis Caulfield Orpen for alterations to the existing villa style single storey house. The works were to include the provision of an additional floor to the house which incorporated a new drawing room and two new bedrooms at this upper level. The large bay window in the proposed new drawing room at first floor level would have taken advantage of the superb views to be had over Killiney Bay. Unfortunately this work never took place and the original house was demolished in 2006 to make way for the new modern house which was designed by Smith & Kennedy Architects.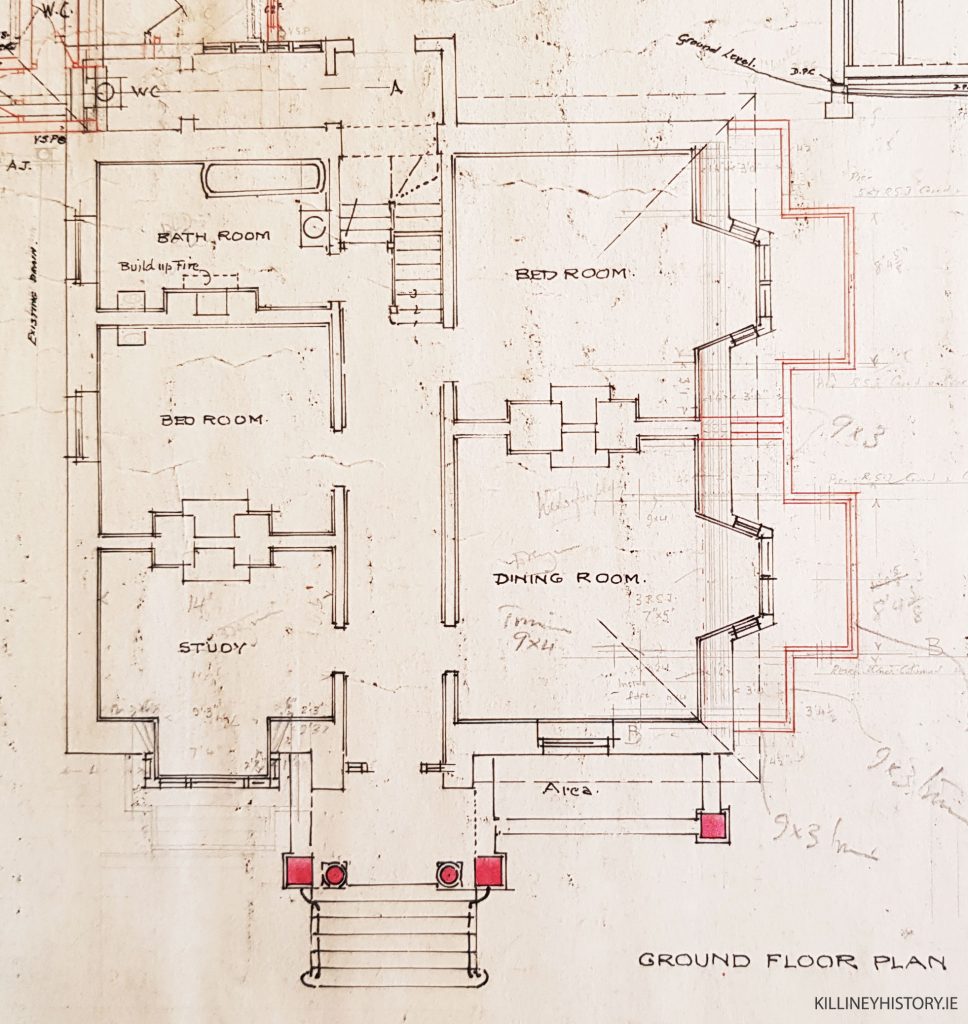 Records from Thom's Directory
1887-1889 Roberts, Mrs.
1892 Roberts, Mrs.
1912 Roberts, Lt-Col. W. E.
1928 Roberts, Lt-Col. W. E.
1930 Roberts, Lt-Col. W. E.
1940 Kennedy, T.
1943 Kennedy, T.