Killiney House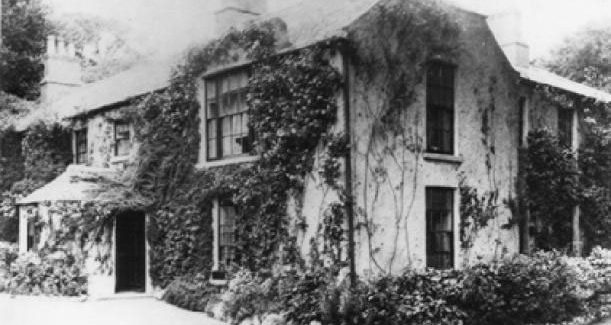 | Name | Killiney House |
| --- | --- |
| Address | Killiney Hill Road |
| Year Built | c.1830 |
| Exists today | Yes |
| On 1888 map | Yes |
Last Modified: 12 Feb 2022 | author
Description from DLRCoCo ACA
This is possibly the most significant dwelling on the southern side of the hill. There is evidence held by the Gaynor family who were in possession of this property before the end of the eighteenth century that suggests it was the residence of the principal landowners of the parish. The house came into the Gaynor family through the marriage in 1819 of Anna Maria Sherwood to Col Bryan Gaynor. Anna Marie's father was a John Sherwood, probably son of Thomas Sherwood, who had married Anna Marie Domville, daughter of Sir Compton Domville in 1787. This must be the same house that is mentioned in her dowry as Killiney Manor House with:
"252 acres of townland in Killiney including the Killiney Manor House, three villages, castle ruins and two parish churches"vii
These are most likely the church lands to the south of the Mapas estate that are noted by Sherrard in 1787 as being held by a Mrs Domville, together with Ballybrack, Shanganagh and Killiney Villages.
Photographic records show the house in its evolutionary stages, the earliest taken from a sepia print in the late nineteenth century and before the current façade was built probably around the turn of the century. There is a suggestion that this could have been a coaching house in its early days.
---
A Killiney schoolboy remembers
Memoirs of Arthur Haughton who was born in 1903
The Druid's Chair which is still there and beside it was Victoria Hotel, later known as Jades restaurant. In earlier times this had been a stage for the stagecoach which travelled up from Wexford to Dun Laoghaire. As Killiney Hill Road was so steep, the stagecoach stopped at Killiney House to change horses; the passengers alighted and walked up the hill to the hotel for refreshments, while the stagecoach came up empty and met them again at the hotel. It was then a downhill run through Dalkey to Dun Laoghaire.
---
Description by Peter Pearson
Killiney House is a neat, two-storey villa and is a contemporary of Percy Lodge. Both are typical of the 1830s with their two-storey, double-fronted arrangement. Both have bay windows and hipped roofs with projecting eaves.
---
---
Records from Thom's Directory
1834 Captain B. Gaynor (Watson's Almanack)
1850 Captain Gaynor
1860 Captain Gaynor
1870 Mrs. Gaynor
1880-87 Major Fras. Seymour Gaynor
1888-92 Mrs. Nolan
1900 Rev. T.K. Abbott
1910 Rev. T.K. Abbott
1912 Rev. T.K. Abbott
1920 Vacant
1928 Wm. D. Hutchinson
1930 Wm. D. Hutchinson
1940 G.F. Killinger FCA
1943 Vacant
1950 A.M.Dickinson.
---
Memorial to John Sherwood Gaynor